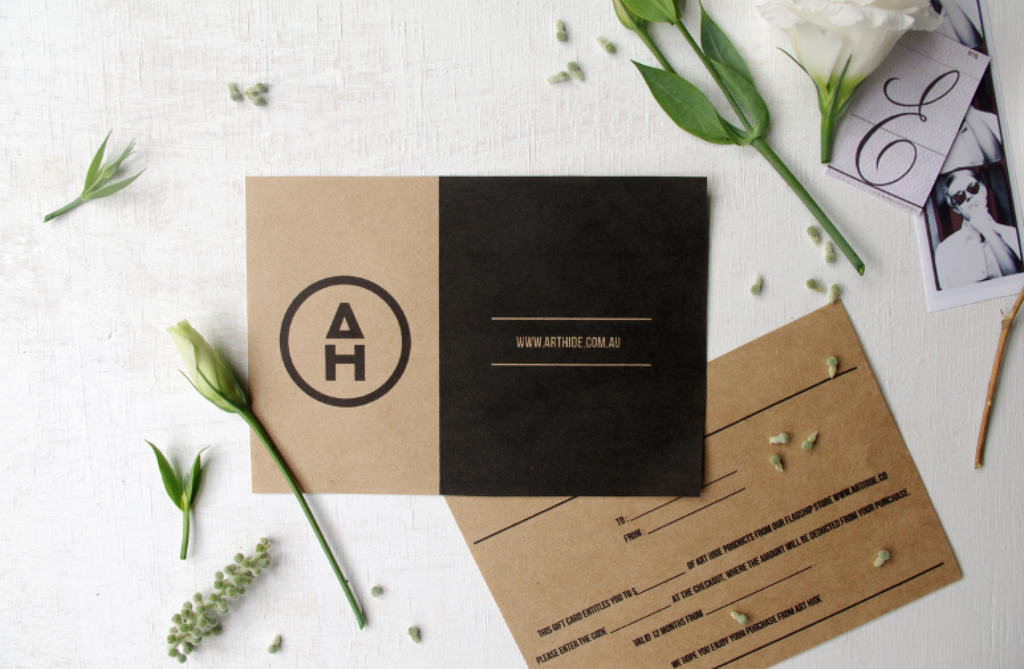 Gift Card
$100.00
Our Gift cards are the perfect solution for any occasion. Available in several denominations, they come on our exclusive Art Hide stationary and can be gift wrapped.
Pushed for time? We are also able to issue Gift cards via email.
For specific gift card amounts or egift cards, please contact us.